Continuing the Collegian Legacy
The Daily Collegian Alumni Interest Group promotes the Collegian; provides a means for alumni and friends of The Daily Collegian to connect; and stimulates continued interest in The Daily Collegian experience. Students like 2020-21 Business Manager Sarah Andriano and Editor in Chief Maddie Aiken continue to build the Collegian legacy. We acknowledge the good work of outgoing Business Manager Colsen Ackroyd and Editor in Chief Elena Rose as the graduate and enter the ranks of Collegian Alumni.
Stay Informed, Get Connected, Support Our Collegian Students
Vote in 2020 Collegian AIG Board Election
The 2020 Collegian Alumni Interest Group Board of Directors Election is now open, with four candidates nominated to fill four seats on the Board.
All Collegian alumni are encouraged to vote in the election, which is now open through August 20.  Read More. . .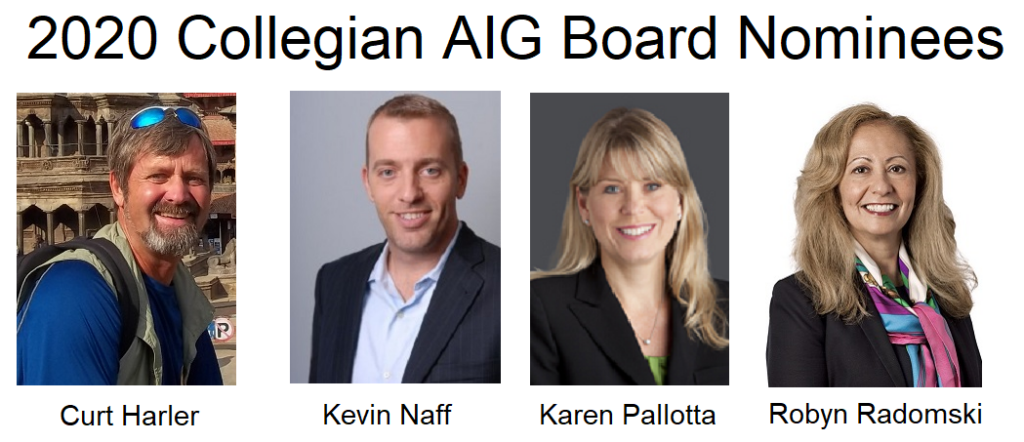 As Collegian alumni, we remember the challenge of landing that first job after graduation, or finding a great internship between semesters on campus. Today's graduates and students are facing unprecedented challenges as they seek jobs and internships. We have an opportunity to help new Collegian graduates and Collegian students. Please take a minute to review the list below and connect with soon to be grads and continuing students if you...