2020-2021 Board of Directors
President: Jordan Hyman, '99
SVP, Branded Content, NBCU The Content Studio
TERM ENDS 2022
Jordan Hyman is SVP, head of sales and marketing for Magnet Media, a boutique strategy and content production shop based in New York City. He is a 22-year veteran of the advertising and marketing industry, having built and run multimillion-dollar branded content divisions at NBC Universal, Dow Jones/The Wall Street Journal, Bloomberg and Time Inc (Sports Illustrated, Fortune and Money). A 1999 Penn State grad (journalism), Jordan is President of the Collegian AIG Board and resides in Mountainside, NJ, with his wife Jeannine (Penn State Class of 1999) and three children.
Vice President: Robyn Radomski, '75
Principal of RLR Advisory Group
TERM ENDS 2023
Robyn is a strategy, marketing and brand positioning executive who has served as Chief Marketing Officer of some of the world's largest professional services organizations and as Senior Vice President of Edelman Worldwide and Bozell.  She has been widely recognized as a marketing leader by media and business organizations including the American Marketing Association, Legal Marketing Association, Marketing Partner Forum and International Association of Business Communicators. She is retired from her CMO duties and runs her own consulting firm, RLR Advisory Group.  Robyn holds an MBA from DePaul University in Chicago along with her PSU BA in Journalism. She lives in Lake Forest, Illinois and San Diego, California.
Treasurer: Megan Hennigan, '00
Shopper Marketing, SodaStream International
TERM ENDS 2024
Megan Hennigan graduated with dual degrees in Marketing & International Business as well as French. She held various roles in the Business Division including managing the 'Office,' Advertising Executive, & Business Manager. After graduating, she worked at News America Marketing in their sales development program focused on Consumer Products clients. Her experience at The Daily Collegian directly contributed to both securing this role and the quick start in her career. In 2005, she was hired by Heinz North America in the new and growing field of Shopper Marketing. Since then, she has held successive roles in the CPG industry that focus on bridging sales & marketing capabilities at consumer goods organizations. She is passionate about delivering marketing programs that influence shopper behavior, drive sales, and impact growth for both retailers and manufacturers. She lives in Philadelphia with her husband Dr. Nicholas Bonneau (a history professor) and their cat Walter.
Secretary: Barbara White Stack, '75
Consultant, The Pittsburgh Foundation Communications Department
TERM ENDS 2022
Barbara White Stack is a consultant providing project management to The Pittsburgh Foundation for its annual report.  She is the retired blog editor for the United Steelworkers union, having written and published long form editorials in the name of the international president, published in forums such as Huffington Post and AlterNet. Earlier, she worked for 27 years as an investigative reporter, editor and editorial writer for the Pittsburgh Post-Gazette. She covered children and family issues for a decade, and her work led to the opening of juvenile court dependency hearings to the press and public in Pennsylvania. Her work was recognized with local, state and national journalism awards. She is a 1975 graduate of Penn State's journalism school. On The Daily Collegian in the mid-1970s, she covered the police beat, a beat called "radicals and minorities" and served as Editorial Page Editor.
R.J. Hufnagel, '94
Editor, USW@Work
TERM ENDS 2022
R.J. Hufnagel is the editor of USW@Work, the United Steelworkers union's quarterly magazine with a circulation of 800,000. A native of Pittsburgh, he graduated from Penn State in 1994 with a degree in journalism. He spent four years on the news staff of the Daily Collegian, serving as a reporter, news editor, campus editor and opinion editor. R.J. spent 14 years as an editor and occasional writer with the Pittsburgh Post-Gazette and served three terms as president of the Newspaper Guild of Pittsburgh.
Curt Harler, '72
Freelance Writer
TERM ENDS 2023
For 30 years, Curt Harler (www.curtharler.com) traveled the globe as a freelance writer covering environmental issues, farming, and high-tech security. Formerly editor-in-chief of Lancaster Farming, he holds a BA in Journalism and BS in Agriculture from Penn State and a MS in ag economics and rural sociology from Ohio State. He authored several books on rock climbing, caving and computer networking. He contributed chapters to THE COLLEGIAN CHRONICLES – a history of Penn State as seen through the paper's pages. But it's not all work. Curt is an avid rock climber and caver. He served as executive vice president of the National Speleological Society (www.caves.org) and plays USTA tennis. A member of Alpha Zeta fraternity, he was a reporter, senior reporter and features editor on THE DAILY COLLEGIAN and played in the marching Blue Band.
Catherine A. Rivera Chardon, '18
Multimedia producer and reporter for LatinX Now!
TERM ENDS 2024
Catherine A. Rivera Chardon is a Puerto Rican multimedia producer and reporter. She currently works for Latinx Now! and En Casa Con Telemundo (NBCUniversal/Telemundo).  She began her career with Telemundo 52 in Los Angeles as an intern in 2017 and also served as a producer for E! News in 2018.  At Latinx Now!, she has collaborated with several departments including the editorial, social and production teams. She has participated as a producer and reporter on red carpets at award ceremonies including the Latin American Music Awards, Premios Tu Música Urbano, and Premios Billboard. Earlier, she served an internship with NASCAR at Pocono Raceway where she co-hosted a digital series called "Pocono Raceway 4 Rookies." She studied journalism and theater at Penn State. She worked as an anchor, reporter and talk-show host for the student-run newscast CommRadio. For The Daily Collegian, she served as an account executive. Also at college, she was president of the Penn State Puerto Rican Student Association.
Anthony Layser '01
VP of Content Partnerships and Programming, XUMO
TERM ENDS 2024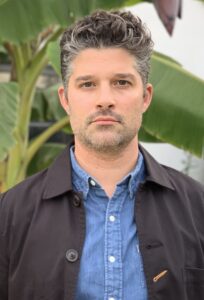 Anthony LayserAnthony Layser is vice president, partnerships and programming at XUMO — a Comcast company, the premium television and video-on-demand service for the digital age. In this role, Layser is responsible for developing strategy and analysis used by the executive team to determine and prioritize content partnerships and potential channel partners. He leads on programming development/strategy, content acquisition deals, and partner management for XUMO. Layser also works across departments (product, operations, finance, legal, marketing, and advertising teams) to plan and execute KPI driven initiatives. Prior to joining the XUMO team, Layser served as the North American content vice president at Dailymotion — a Vivendi company. His role involved implementing video content development strategies and leading partner acquisition efforts. Earlier in his career, Anthony produced AOL's You've Got video series and developed the video content strategy for both the men's and women's lifestyle networks at AOL.
Nicole Miao, '18
Data Scientist, Havas Edge
TERM ENDS 2022
Nicole Miao is a data scientist at Havas Edge, a subsidiary of Havas Group and the largest vertically integrated full-service performance marketing agency in the world. In her role, she applies statistical techniques, data analytical tools and business intelligence methodologies to developing media-buying strategies and optimizing campaign performance across multiple media platforms. Nicole received her master's degree in Integrated Marketing Communication from Northwestern University, where she was a Spiegel Research Fellow. Previously, she graduated from Penn State in 2018 with dual degrees in Advertising/PR and Information, Sciences and Technologies. During her time at University Park, she rose through the ranks of the Daily Collegian as a promotion representative, business operations specialist, and finally business operations manager. She was a Schreyer Scholar, an Interstate Advertising Managers' Association Scholarship recipient, and a member of the Kappa Tau Alpha Society.
Kevin Naff '92
Editor and Co-Owner of the Washington Blade
TERM ENDS 2023
Kevin Naff is editor and co-owner of the Washington Blade, the oldest and most acclaimed LGBTQ news publication in the United States, founded in 1969. Naff is a co-founder and owner of Brown Naff Pitts Omnimedia, which publishes the Blade and owns ancillary businesses, including sister publication the Los Angeles Blade and Azer Creative, a full-service marketing and advertising agency based in D.C., as well as the Blade Foundation, a 501(c)3. Naff is an award-winning journalist, honored for 10 consecutive years by the Society of Professional Journalists for his editorial writing. Prior to joining the Blade in 2002, he worked in business development for the Verizon Wireless data group; launched the Baltimore Sun's website in 1996; and worked as an editor and business reporter for Reuters in New York. He has served on the board of directors of several organizations, including the D.C. Chapter of the National Lesbian & Gay Journalists Association, the Maryland Corporate Council, the Pennsylvania State University LGBTA Student Resource Center, and Live Baltimore.
Naff earned a bachelor's degree in journalism from Pennsylvania State University in 1992 and a master's certificate in public policy from the Legislative Studies Institute, a joint program of Columbia University and Georgetown. He served as a reporter, Campus News Editor and Opinions Editor for the Daily Collegian, 1988-1992. He lives in Baltimore and Rehoboth Beach, Del., with his husband.
Leen Obeidat, '18
Director of Business Development, flytedesk
TERM ENDS 2024
Leen Obeidat is Director of Business Development at flytedesk, a technology firm that bridges the gap between national advertisers and college media. She spends most of her time working with hundreds of college media organizations across the nation to help them launch new products, optimize their operations and drive revenue. Her role at flytedesk has enabled her to continue working with The Daily Collegian's team even after she left the organization in 2018. Prior to flytedesk, Leen worked at The Daily Collegian within the sales department and then took over as the Business Manager in 2017. During her time at Penn State, she double majored in Finance and Telecommunications, which allowed her to see both sides of the news industry. She's a college media nerd at heart and spends a lot of her time thinking about ways to continue moving student-run media groups forward.
Karen Pallotta '85
Retired EVP, Fannie Mae
TERM ENDS 2023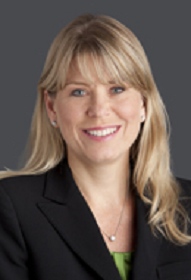 Karen Pallotta worked on the Daily Collegian business staff selling advertising to local merchants and graduated from Penn State in 1985.  She subsequently earned an MBA and lives with her family in the Washington DC Metro area.  The Daily Collegian served as her first "business" related job and the experience she gained helped launch her on a 30-year career in managing financial services businesses.  Karen is currently a retired Executive Vice President of Fannie Mae, operates her own advisory business and serves on the Board of Directors of Stewart Title.  She is eager to share her business knowledge with current students and to connect with other Collegian alumni.
Immediate Past President: Chuck Hall, '83
CEO, Bizinuum LLC
---
The Daily Collegian
Editor in Chief: Jade Campos
Business Manager: Mikayla Brennan
General Manager: Wayne Lowman
gmpsudc@gmail.com