The Collegian AIG
Official PSU Alumni Interest Group of The Daily Collegian
We are seeking high-energy Collegian alumni from every era to help promote The Daily Collegian, advance professional and personal enrichment among students, alumni and friends of the Collegian and stimulate interest in The Daily Collegian. Join us today!
The Collegian AIG interviewed Collegian General Manager Wayne Lowman about the recent controversy that erupted publicly over the waiver and indemnification document each staff member is asked to sign. AIG: Over the past month or so, controversy has arisen over the contract that The Collegian asks staff members to sign,. . .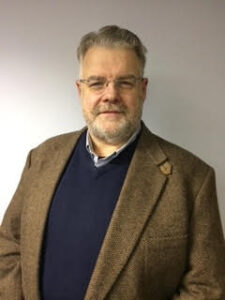 This has been a tough year for the college students working at The Daily Collegian, and the next semester likely won't be any better. The COVID-19 shutdowns have forced most of them to work remotely. Meanwhile, they've taken classes on computers in their homes far from Happy Valley. They've missed. . .
---
Zoom Roundtables
A series of Zoom Roundtable discussions on relevant reporting, sports, marketing and management topics is being produced by the Collegian AIG for the Penn State newspaper staff. Click on the respective links below to view each roundtable.
Author, podcaster, personal finance expert and PSU Daily Collegian alum Farnoosh Torabi talks about her career with Collegian Assistant Creative Director Elizabeth Bourque in this new installment of the Collegian Roundtables sponsored by the Collegian Alumni Interest Group (AIG). Torabi graduated from Penn State in 2002 with a bachelor's of. . .
In this final roundtable of the fall series sponsored by The Daily Collegian Alumni Interest Group (AIG), Collegian Business Insights Director Adam Rhoad interviews Curt Harler, author and freelance writer, and Rob Amen, Tribune-Review Digital Content Leader, on leveraging business intelligence.
---
Abigail Schucker, director of marketing for Penn State's student newspaper, The Daily Collegian, moderates this panel of marketing experts. They are Abigail A. Fairmen, director of marketing and business development for Richards, Kibbe & Orbe LLP; Andrew Palsky, associate brand director, hospital marketing for NovoNordisk, and Megan Hennigan, director of. . .
---
Job searching and networking are challenging, even when there's no pandemic. In this roundtable discussion on the why, when and how on networking, Daily Collegian Assistant Marketing Director Mikayla Brennan interviews panelists Robyn Radomski, principal in the RLR Advisory Group and retired CMO of several large professional services firms; Karen Pallotta, retired. . .
---
Former CIA operative Valerie Plame Wilson, who was outed as a spy during the George W. Bush administration, speaks with Collegian Assistant Marketing Director Mikayla Brennan in this Roundtable. Valerie Plame Wilson served on the Collegian advertising staff and as its business manager before graduating in 1985 and immediately being. . .
---
Featured in this roundtable discussion are Kevin Gorman, sports reporter and columnist for Total Trib Media and the media company's Pirates beat writer; Geoff Mosher, co-founder Inside the Birds, Eagles, a site devoted to reporting on the Philadelphia Eagles; and Brian Costello, the sports reporter at the New York Post. . .
---
Collegian Assistant Sports Editor Gianna Galli interviews sports reporter Kim Jones, the New York-based on-air contributor at the NFL Network and co-host of the football talk show Monday Night Live on WFAN Radio in New York City. From 2005 to 2011, Jones was the clubhouse reporter for New York Yankees. . .
---
Panelists for this roundtable are Halle Stockton, managing editor for PublicSource since 2015, Karen Pallotta, retired executive vice president, Fannie Mae, and Mike Signora, senior vice president of football and international communications at the National Football League (NFL). These roundtables are produced by The Collegian Alumni Interest Group for staff. . .
---
 This is one of eight Zoom roundtable sessions produced for the staff of The Collegian by the Collegian Alumni Interest Group.(AIG). It features Kevin Naff, editor and co-owner of the Washington Blade, alongside Justine Makieli, assistant editor and senior editor for quality and planning at the New York Times,. . .
---