The Daily Collegian's 130th anniversary celebration will be held November 3 through 5, with our celebratory banquet the evening of November 4, 2017, at the Nittany Lion Inn. The weekend will be filled with opportunities to connect with old friends, make some new ones, and catch up with all the latest at the Collegian and on campus.
The Collegian reunion will celebrate the 130th Anniversary of the Collegian by bringing alumni and students together. The cost of the reunion weekend is covered by the ticket price, which also provides for some students to attend the event at no charge and an educational "table talk" event on Sunday. Any money left over from the event will go to our operating fund. Money from this fund along with money from targeted donations is used to help the Collegian with some targeted financial support.
We thank you deeply for the time you spent making the Collegian what it is today. We hope you'll meet us in State College to celebrate the Collegian's 130 years of excellence and to join us in our mission of supporting students for all the years to come.
Reunion Weekend Schedule
FRIDAY, NOV. 3
Happy Hour
7 p.m.
Whiskers at the Nittany Lion Inn
If you're coming into town on Friday, join fellow Collegian alumni for an informal happy hour at Whisker's. From there, feel free to take your group to Cafe 210 West (Teas please), Zeno's (is the beer passport still a thing?), the Adam's Apple (we've missed you, Original Sins), Chumley's (Strawberry Nesquik Martinis!), The Skeller (can you still handle a case study?) or whatever was your favorite college bar.
SATURDAY, NOV. 4
Tour: What's new on campus?
9:30 a.m. to 10:30 a.m.
Meet at Old Main
The Lion Ambassadors will take us on a walking tour to show off what's new on campus. Even if you graduated last year, we bet something around here has changed. We'll also spend some time in the Carnegie Building exploring the original Collegian office and what the building is used for today.
The Next 130 Years: The Collegian's Transition to Digital
10:30 a.m.
The Daily Collegian conference Room, 123 S. Burrowes St.
Hear from Collegian leaders about the news organization's transition to digital and a two-day publication schedule in the spring.
Football watch party
Time: Noon
Whiskers at the Nittany Lion Inn
Grab your blue-and-white gear and join us for a football viewing party at Whisker's where we'll cheer on the Nittany Lions as they take on Michigan State. We'll share the time once it's announced.
Cocktail hour
6 p.m.
Atrium at the Nittany Lion Inn
Reconnect with old friends and meet new friends during this pre-banquet cocktail hour while enjoying appetizers and a cash bar.
The Daily Collegian reunion banquet
7 — 10 p.m.
Ballroom at the Nittany Lion Inn
Join us to celebrate 130 years of The Daily Collegian. Enjoy a three-course meal with a cash bar. Applaud Collegian hall of famers, talk with current students, meet your alumni Board and pick up some new knowledge from our featured speakers.
Featured Speakers: Aubrey Whelan and John Allison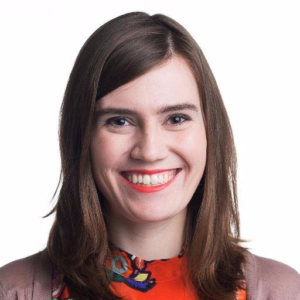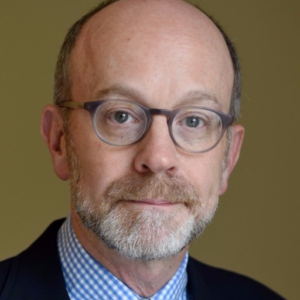 [divider]In the era of "fake news," how do trustworthy reporters connect with a skeptical public? How can they fight misinformation spread through social media? John Allison (Class of 1983) and Aubrey Whelan (Class of 2011) are fighting those battles on opposite sides of the state.
Allison is the editorial page editor of The Pittsburgh Post-Gazette, where has worked for two decades in various roles. Whelan created and runs "TRUMPadelphia," a newsletter covering the Trump administration and its effect on Philly for The Philadelphia Inquirer, the Daily News and Philly.com.
SUNDAY, NOV. 5
Farewell breakfast and Collegian open house
10:30 — 11:30 a.m.
The Daily Collegian offices, 123 S. Burrowes St.
Tour The Daily Collegian offices and stop by for a light breakfast before you head home.
Special opportunity for Collegian students: Table Talks
11 a.m. — 1 p.m.
The Daily Collegian offices, 123 S. Burrowes St.
Collegian alumni will be stationed throughout the building to offer real-world advice on the topic you're thinking about every day — digital journalism, getting a job, how to hack it as a freelancer, upping advertising revenue, and more.
Alumni: If you are interested in lending your expertise, please email CollegianAIG@gmail.com.