Vote in 2019 Collegian AIG Board Election
Additional Measure on Ballot Asks Alumni to Ratify Revisions to Bylaws
The 2019 Collegian Alumni Interest Group Board of Directors Election is now open, with four candidates nominated to fill four seats on the Board. The ballot also asks alumni to ratify revisions to the organization's bylaws.
Beneath the information for the four candidates is information about the Bylaw changes and a link to vote in the election. All Collegian alumni are encouraged to vote in the election, which is now open through September 15.
Stacie Coleman
Stacie Coleman graduated from Penn State University in 1999 with a degree in Economics, and in 2010 with a Masters of Business Administration.
She has held a variety of roles in human resources, sales and marketing. Currently, she is a Vice President at Bank of America in Marketing Operations as a Business Control Specialist.
During her time at Penn State, she worked in various roles at The Daily Collegian's business division in both the office and accounting department including two years as the office manager.
Kerry Ford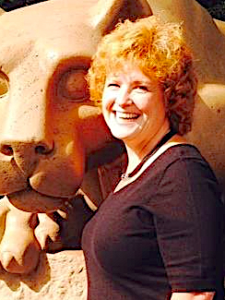 Kerry Ford is a results-driven and creative PR pro with expert understanding of consumer account work. A respected project leader, strategic thinker and poised storyteller with 25+ years in the industry, Kerry is a trusted client counselor who thrives in a fast-paced environment.
Kerry possesses extensive experience in brand identity, campaign development, social media, CSR, media relations, crisis management, MarComm, internal communications and special events planning. She has secured thousands of local, regional, national and international media placements.
Kerry Ford Communications provides full PR services for 400+ McDonald's restaurants in four states and five television markets, and three chapters of Ronald McDonald House Charities. Within the McDonald's system, Kerry is recognized as a subject matter expert for the invention and history of the iconic Big Mac.
Other current agency clients include Disney On Ice, Monster Jam, Marvel Universe, GoodTaste! Pittsburgh, and Deer Creek Winery.
Kerry is a 1989 graduate of Penn State's School of Communications (B.A. Print Journalism) and the Dale Carnegie Program For Effective Communications & Human Relations. She and her husband Ed are the parents of two children — 7-year-old Kathleen 19-year-old Greydon, an incoming sophomore at the Donald P. Bellisario College of Communications. Ed and Kerry are also the legal guardians for her three disabled adult siblings.
Jordan Hyman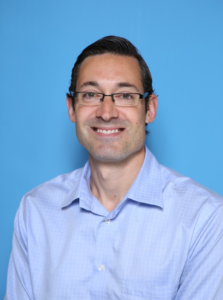 Jordan Hyman is SVP, Content Sales, for NBCUniversal's Content Innovation Agency, heading portfolio-wide sales efforts for NBCU's original branded content capabilities.
He joined NBC in 2018 after a four-year stint as VP Branded Content at Dow Jones, where he headed The Wall Street Journal's 40-person Custom Studios division. Jordan previously led branded content units at Bloomberg — a division he helped launch in 2010 — and at Time Inc., where he worked on print and digital properties for Fortune, Money, Time and Sports Illustrated.
Jordan is a 1999 journalism graduate of Penn State University who resides in Mountainside, NJ, with his wife, Jeannine (Penn State Smeal College of Business, Class of 1999) and three children.
Barbara White Stack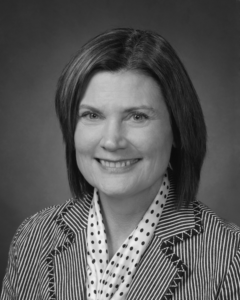 Barbara White Stack, is the blog editor for the United Steelworkers Union. That means she writes blogs in the name of the international president of the union.
These, essentially, are long form editorials that are published on national sites such as Huffington Post, Salon and AlterNet.
Before joining the USW in 2007, she worked for the Pittsburgh Post-Gazette for 27 years as a writer and editor. She received numerous state and national awards for investigative reporting.
Her work led to the opening of Pennsylvania's juvenile court dependency hearings to the press and public. For two years before she left the paper, she worked as one of its editorial writers.
For 10 years, while at the USW, she served on the Pittsburgh Chapter Board of the ACLU, most recently as chair of its governance committee.
A 1975 graduate of the Penn State Journalism School, she worked as general assignment reporter, a "radicals and minorities" beat reporter and as editorial page editor for The Daily Collegian. She is a Pittsburgh resident.
Bylaws Changes
The Collegian AIG Board has approved revisions to the organization's Bylaws to clarify roles and processes — especially around resignation of officers — and to clarify the ability of former Board members to serve on the Board at future dates. Here is a summary of changes to the Bylaws:
Specify representatives of the Collegian who hold non-voting roles on the Board.

Allow previous Board members to re-elected to the Board after a one-year absence.

Define procedures should an officer or officers resign from the Board.
To see the revisions to the Bylaws, please click here.