Vote in 2020 Collegian AIG Board Election
The 2020 Collegian Alumni Interest Group Board of Directors Election is now open, with four candidates nominated to fill four seats on the Board.
All Collegian alumni are encouraged to vote in the election, which is now open through August 20.
---
Curt Harler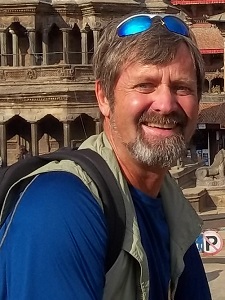 Curt Harler holds a B.A. in Journalism (news/editing) and B.S. in Agriculture from Penn State plus his master's from Ohio State. He was a Reporter, Senior Reporter and Features (News) Editor in his time on The Daily Collegian.
Curt says he is in awe of the work today's students do on The Collegian. "More than ever," he says, "student journalists need support and guidance as they struggle to inform the public. Competition – for attention at on-campus delivery sites, for ad dollars, and in the 'real world' – is brutal. As alums of Penn State and The Collegian, we must listen to students' needs and supply the help they want as they move forward in their careers."
Curt Served on the first Daily Collegian alumni board. He contributed chapters to The Collegian Chronicles – a history of Penn State as seen through the paper's pages. He is a Cleveland-based freelance writer specializing in magazine articles dealing with agricultural and environmental issues as well as data networking security.
A former executive editor with Advanstar and with Harcourt, Brace, Jovanovich, Curt is an avid mountaineer, caver, XC-skier and tennis player. He is the author of several books on technology, rock climbing, and caving.
Kevin Naff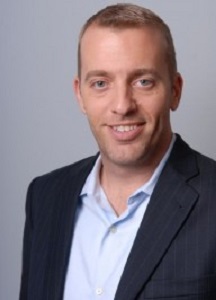 Kevin Naff is editor and co-owner of the Washington Blade, the oldest and most acclaimed LGBTQ news publication in the United States, founded in 1969.
Naff is a co-founder and owner of Brown Naff Pitts Omnimedia, which publishes the Blade and owns ancillary businesses, including sister publication the Los Angeles Blade and Azer Creative, a full-service marketing and advertising agency based in D.C.
Kevin is an award-winning journalist, honored for 10 consecutive years by the Society of Professional Journalists for his editorial writing. Prior to joining the Blade in 2002, he worked in business development for the Verizon Wireless data group; launched the Baltimore Sun's website in 1996; and worked as an editor and business reporter for Reuters in New York.
He has served on the board of directors of several organizations, including the D.C. Chapter of the National Lesbian & Gay Journalists Association, the Maryland Corporate Council, the Pennsylvania State University LGBTA Student Resource Center, and Live Baltimore.
Kevin earned a bachelor's degree in journalism from Pennsylvania State University in 1992 and a master's certificate in public policy from the Legislative Studies Institute, a joint program of Columbia University and Georgetown. He served as a reporter, Campus News Editor and Opinions Editor for the Daily Collegian, 1988-1992. He lives in Baltimore and Rehoboth Beach, Del., with his husband.
Karen Pallotta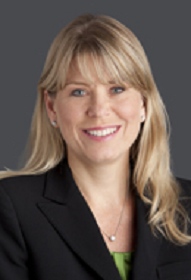 Karen Pallotta is a financial services executive with over 25 years experience in the real estate finance industry. She is currently the owner of KRP Advisory Services, LLC, which provides strategic consulting, coaching and advisory services.
Karen is a member of the Board of Directors of Stewart Information Services Corporation (NYSE: STC) serving on the
Compensation and the Nominating and Governance committees. 
Prior to her current roles, Karen was the Executive Vice President of Fannie Mae where she ran Fannie Mae's Single Family Credit Guaranty business. In this capacity, during the upheaval of the financial crisis, Karen was responsible for developing a strategic plan to build a strong, new book of business for the company. Prior to her role as Executive Vice
President of the Single Family Credit Guaranty business, Karen worked for Fannie Mae for 20 years in progressive levels of management. 
Karen currently resides in Great Falls, Virginia with her husband and two children. She is a graduate of The
Pennsylvania State University where she received a B.A. in Advertising and of the University of Maryland where she received an MBA in Marketing and Finance.
Robyn Radomski
Robyn Radomski is a strategy, marketing and brand positioning executive with demonstrated success in driving revenue growth and profitability in professional services, business-to-business and consumer companies. She has been recognized as a marketing leader for professional services firms, earning PR Week's "In House Public Relations Professional of the Year" award; Marketing Partner Forum's "Law Firm Marketer of the Year" and Legal Marketing Association's "Best in Class" awards.
Robyn has executive leadership experience as a Senior Vice President and Managing Director at two international marketing agencies and global Chief Marketing Officer responsible for business strategy, sales and marketing for high profile global professional services, consumer goods and business-to-business organizations.
Robyn was one of the first law firm Chief Marketing Officers when she joined Sonnenschein (SNR; now Dentons), which grew to be an Am Law 40 firm during her eight-year tenure. She also has served as Chief Marketing & Business Development Officer of several other large law firms ranked in American Lawyer's top 50 firms. Robyn has been Chair of Marketing for Lex Mundi.
Robyn holds an MBA in Marketing from DePaul University in Chicago and a B.A. from The Pennsylvania State University.
---