Rosa Eberly and Rob Biertempfel have been appointed to fill Collegian AIG Board vacancies created by resignations.  Rosa Eberly serves a two-year term 2021, and Rob Biertempfel serves a one-year term expiring in 2020.
---
Rosa Eberly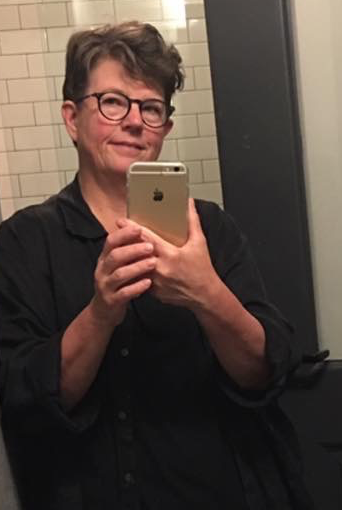 Rosa Eberly, Associate Professor of Communication Arts and Sciences and English, is a free-range rhetorician who studies histories and theories of rhetoric; publics theory; public memory; and deliberation. Since 1996 she has studied and taught courses on relationships among rhetoric, violence, and public memory with emphasis on violence in educational settings.
Additional interests include Isocrates and Theophrastus; rhetoric, free speech, and democracy; rhetoric and poetics; sound and aural rhetorics; and networked identity. Eberly teaches the only required course for the Intercollege Minor in Civic and Community Engagement (CAS 222/CIVCM 211) and graduate seminars on publics theory, rhetoric and poetics, and sound character(s).
Eberly is author of Towers of Rhetoric: Memory and Reinvention (2018), an open-source transmedia book. She is also author of Citizen Critics: Literary Public Spheres (2000); co-editor of A Laboratory for Public Scholarship and Democracy (2006) and The Sage Handbook of Rhetoric (2008); co-author of The Elements of Reasoning, 2d ed. (2001); and author of articles on publics theory, deliberation in educational settings, public memory, sound studies, and rhetoric's relationships with identity.
At the Daily Collegian she was news editor, town editor, and special assignments reporter. She covered Penn State's transition from terms to semesters over two years, 1982-83. She chaired the Collegian, Inc., Board from 1991-1993.
Eberly graduated with honors in the English Department's Writing Option. She was hired as a copy editor at the Centre Daily Times and was promoted to assistant news editor of the A.M. bulldog edition of the CDT. After watching Knight-Ridder bust the typographers' union, she took her professors' advice and went to grad school at the University of Chicago, where she earned an A.M. in English Language and Literature in 1987. She returned to Centre County to teach first-year rhetoric and composition, and earned her PhD in English/Rhetoric with a minor in Speech in 1994.
She earned tenure at UT-Austin in 2000 and became director of the University Writing Center the same year. While at UT, she regularly taught a course on the 1966 University of Texas Tower shootings and public memory, which received international media coverage. Eberly's research and teaching on gun violence has helped her department generate a significant body of writing and related work on the public health crisis that gun violence has become in the United States over the past 50 years.
Her current book project is Harry Shearer's Character Machine: A Rhetoric of Character.
---
Rob Biertempfel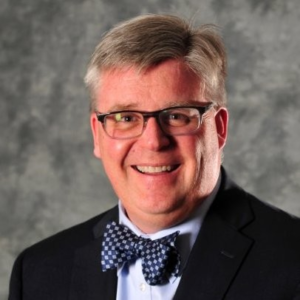 Rob Biertempfel ('87 Journ) is a senior writer for The Athletic who covers the Pittsburgh Pirates and Major League Baseball. Before joining The Athletic in February 2018, Rob worked for 25 years at the Pittsburgh Tribune-Review. At the Trib, his beats included the Pirates, Penn State football, Pitt football (just one miserable season), pro boxing and a million other odds and ends. Rob got his start in the late 1980s at the Calvert County (Md.) Recorder and Maryland Independent, where he learned how to best interview a wrestler (wait until after he is done barfing), how to dodge running backs on the sideline while covering high school football and how to properly eat steamed crabs.
At The Daily Collegian, Rob covered women's basketball, baseball and football. He was an assistant editor as a senior, but came down with mono and (to his eternal regret) had to miss covering the 1987 Fiesta Bowl.
Rob has two daughters at Penn State, one of whom briefly wrote for The Collegian. Rob also is in his first year as a member of the Penn State Parents Council.